Scanning and Mobile Solution
TCH is an official reseller of Denso (a member of the Toyota group of companies) barcode terminals & scanners. TCH provides scanning & mobile solutions for needs of 2D as well as 1D barcodes by providing Denso's terminals & scanners together with systems integrations.
Denso's terminals & scanners are very easy to use, light, durable, and cost competitive and are building dominant position in the US market as well as in Japan.
The following are examples of Denso's terminals and scanners
- 2D & 1D wireless barcode terminals:
BHT200 Series (Windows CE model available)
BHT7500 Series
- 2D Portable barcode scanner: GT-10 Series
- Low cost wireless barcode terminal: BHT300 Series, etc...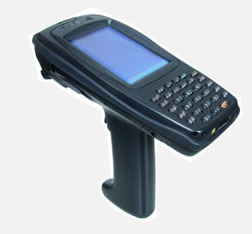 TCH is also selling Sato's Label Printers which has a great reputation in the printing industry in Japan. High quality and cost effective printers are available.
Contact us for more information.